Centrally implement ThreatBlock for your organization
Centrally implement ThreatBlock for your organization
---
ThreatBlock automatically blocks harmful websites so that no malware or other cyber threats can infect your device. Flashy pop-ups, auto-play ads, and other advertisement material won't be displayed either. It blocks websites related to any sort of illegal activity and/or those identified as unsecure in one of the trusted databases that evaluate information based on various factors and user feedback.
For admins/owner
To centrally enable ThreatBlock for your entire organization, log in to your Service Management Portal on the web. In Settings, go to the Security configurations tab and switch on the toggle for ThreatBlock. When enabled, it will activate this feature for everyone in your organization.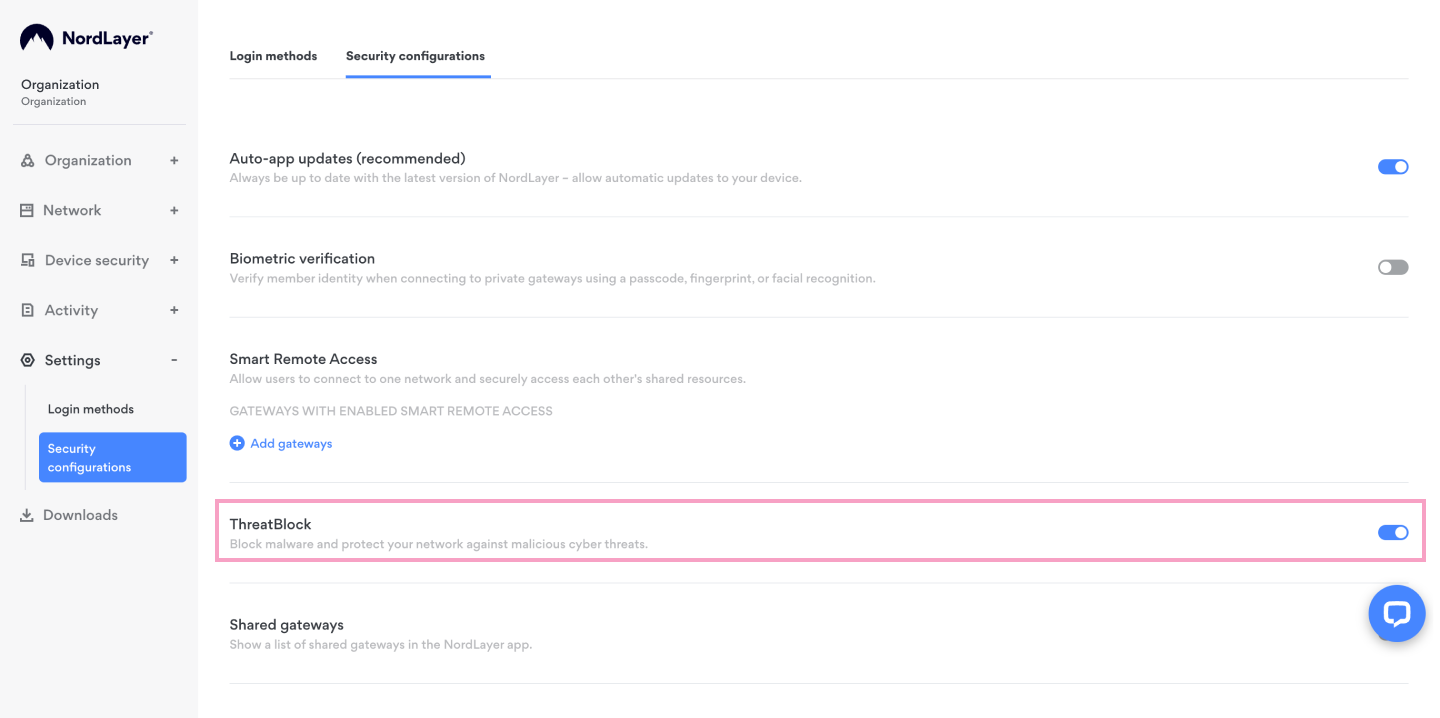 For a quick demonstration on where to find this option, please take a look at our video guide.
For members/users
To enable ThreatBlock on your device, open the NordLayer application, go to Settings (Windows & Android) or Preferences (MacOS & iOS), and turn on the toggle for ThreatBlock. Please note in case ThreatBlock was enabled centrally by your organization's admin, you won't be able to disable it on your device.
Note: In case you have any questions or are experiencing any issues, please feel free to contact our 24/7 customer support team.
---
Was this article helpful?
---
What's Next