Share feedback
Thanks for sharing your feedback!
You can centrally manage idle session timeout for your organization on the administrator's Control Panel. To do that, head to the Control Panel, select Settings menu option, and then Security configurations.
There are two types of idle session timeouts: duration for the Control Panel and NordLayer applications, both of which are managed separately.
Please note that idle session timeout settings are implemented centrally, meaning that those changes will affect all members of the organization.
If a member is idle (device is in sleep mode or simply turned off) for more time than the centrally implemented value in the Control panel, member will be enforced to re-login.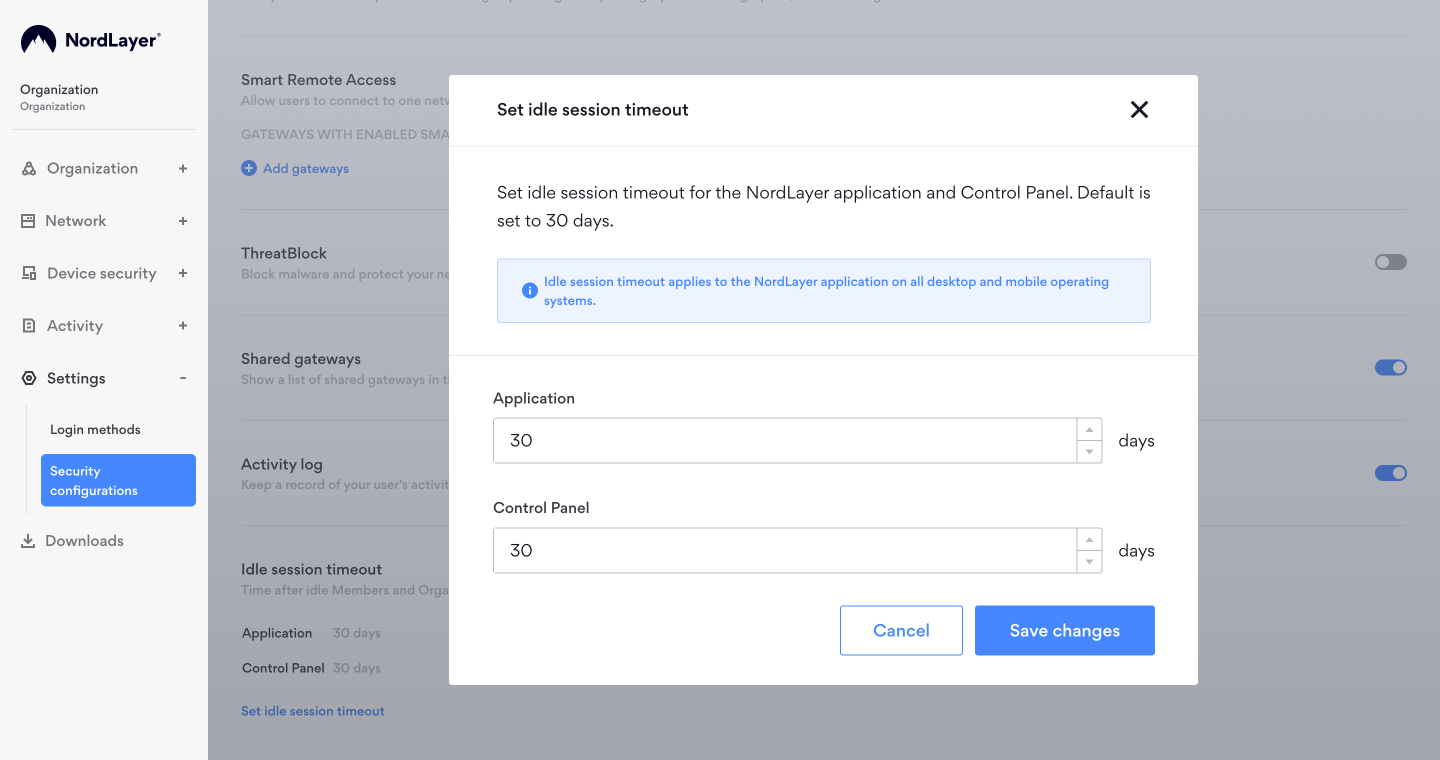 By default, idle session timeout is 30 days. Your options for both the Control Panel and NordLayer timeouts can not be shorter than 1 day and longer than 30 days.
Note: In case you have any questions or are experiencing any issues, please feel free to contact our 24/7 customer support team.
---
Was this article helpful?
---
What's Next