Multi-factor authentication
Multi-factor authentication
---
Share feedback
Thanks for sharing your feedback!
Single Sign-On (SSO)
There are a few ways how you can log in to the NordLayer application or the NordLayer Control Panel:
To centrally implement SSO or disable the option to use username/password login via the NordLayer Control Panel on our website, head to Settings and Login methods.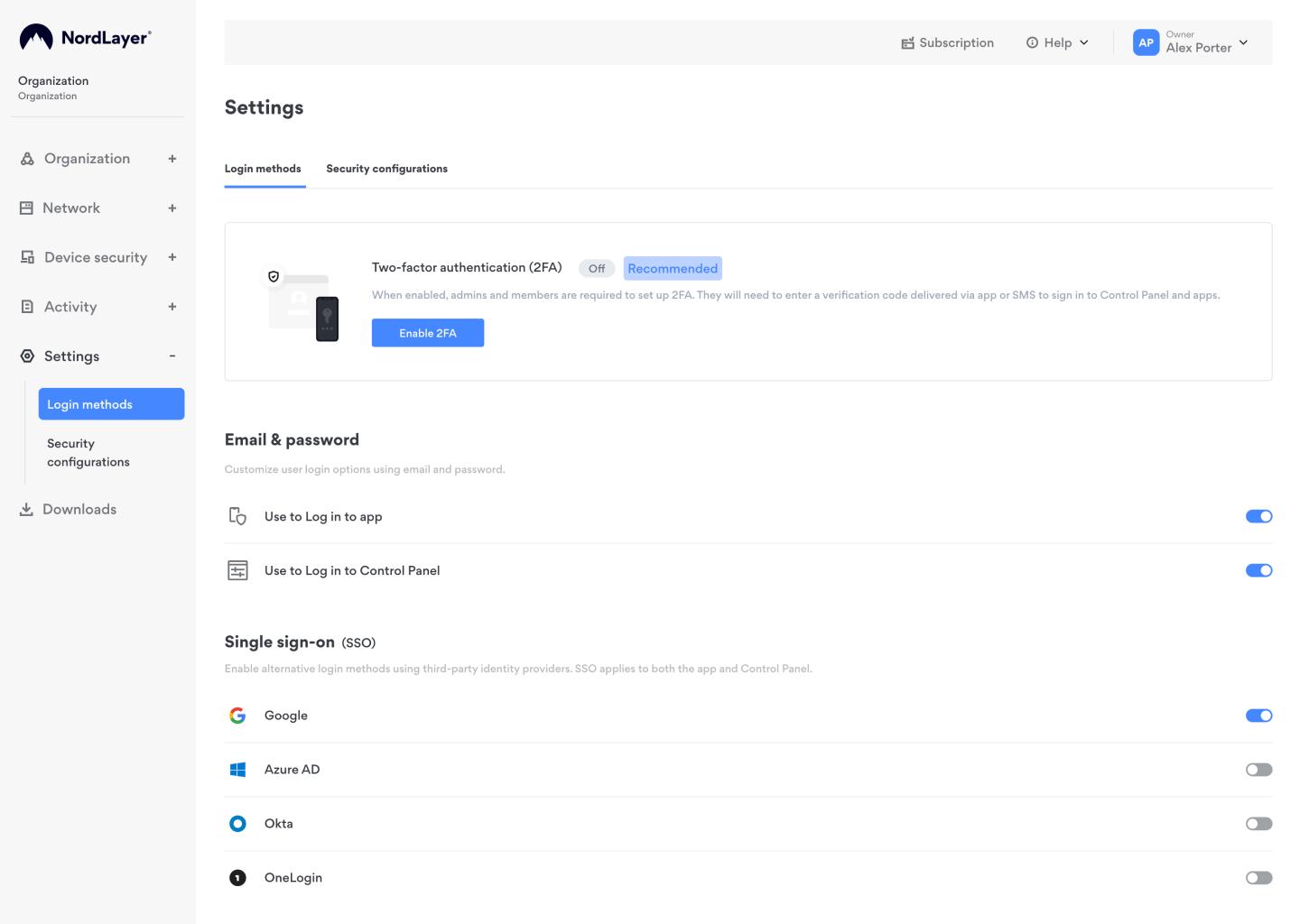 Two-factor authentication (2FA)
Two-factor authentication feature can also be set up centrally or on a personal level. We currently support 2FA via SMS authentication or TOTP. (authenticator application).
For a quick demonstration on how to set up 2FA, please check out our separate guide.
Note: In case you have any questions or are experiencing any issues, please feel free to contact our 24/7 customer support team.
---
Was this article helpful?
---
What's Next