Request DNS filtering by category
Request DNS filtering by category
---
Share feedback
Thanks for sharing your feedback!
What is DNS Filtering by Category (Beta)?
DNS Filtering by Category (Beta) is a security feature that allows Organization Admins to block websites and hostnames belonging to a specific content category.
For example, you can choose phishing as the category to block. If your employee accidentally clicks on a phishing link, the DNS Filtering by Category (Beta) feature will block it if the website is on the DNS blocklist. If you choose the gaming category, your employee will be barred from accessing popular gaming websites.
How to enable DNS Filtering by Category (Beta)?
Go to Control Panel → Network → Servers or Gateways. Choose the dedicated server, click Configure next to it, and select DNS Filtering by Category (Beta) from the dropdown menu.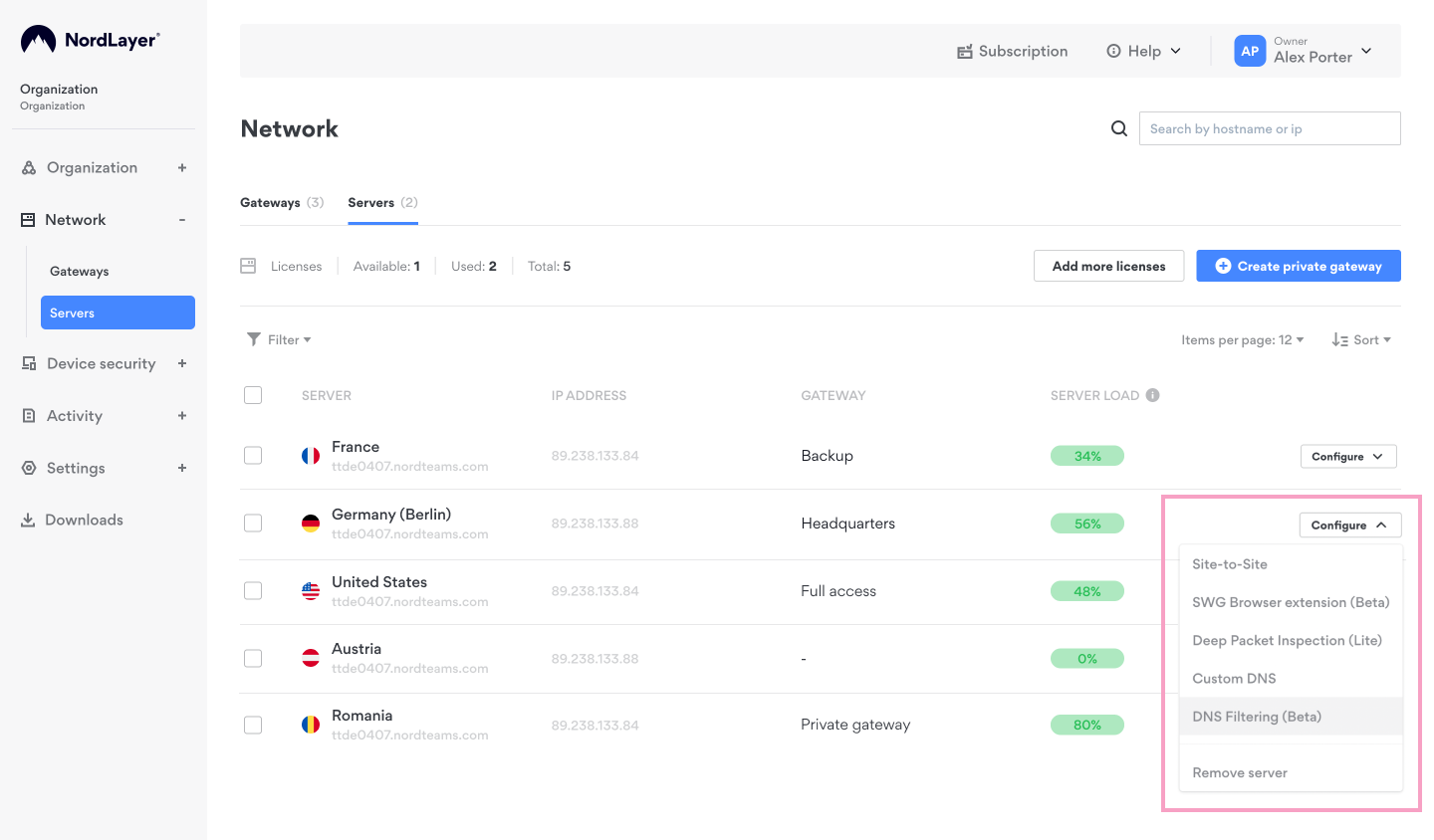 In the request form, select which categories you want to filter. With NordLayer, you can currently choose from 53 DNS categories to block (find the list below).

Once you're done, click on Request DNS Filtering by Category. Please allow up to 24 hours for the feature to be enabled. You will get an email with the confirmation once it's ready.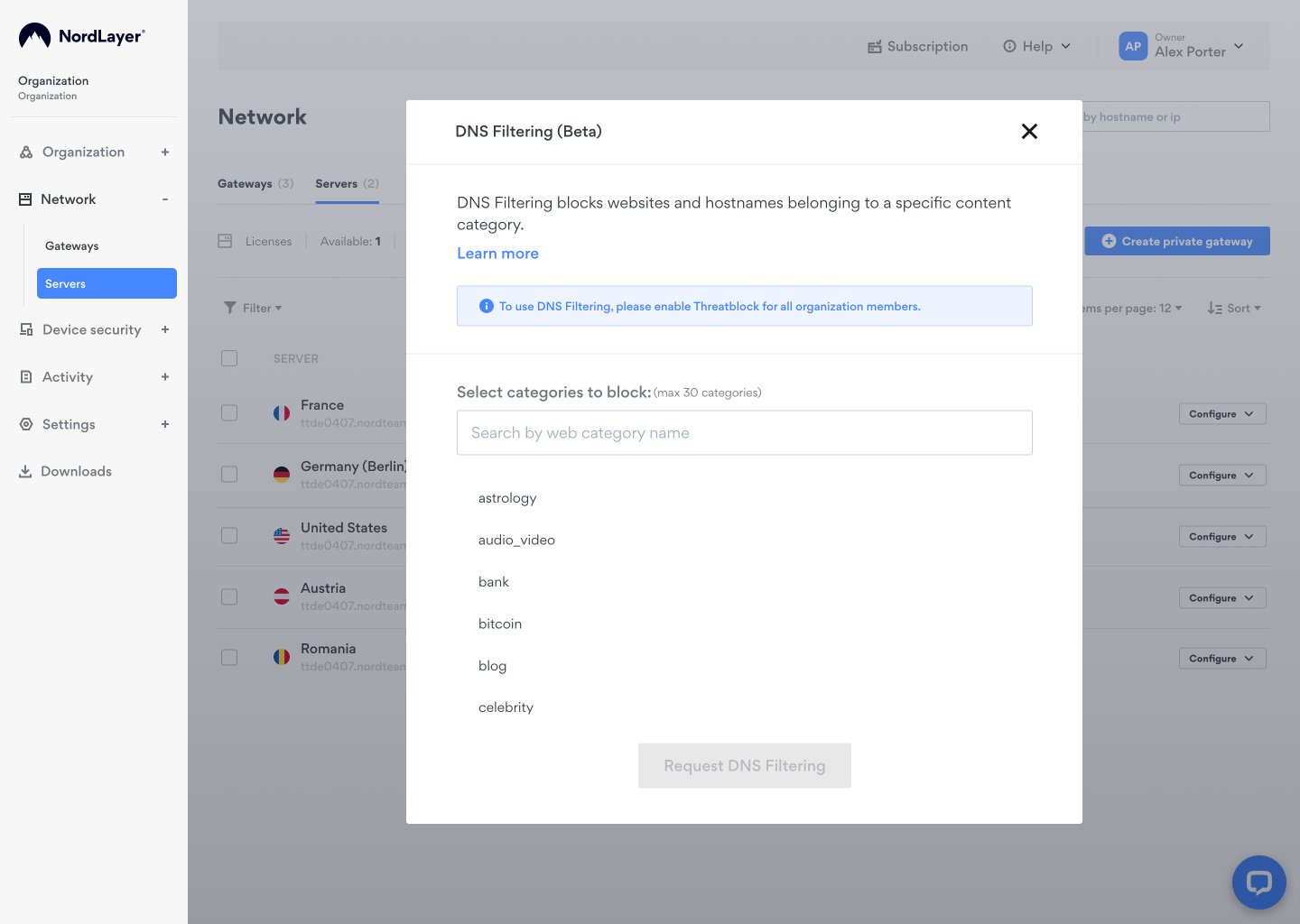 Note: Once DNS filtering by Category (Beta) is set up, it will only work if ThreatBlock is enabled in the NordLayer application settings. Having said that, if you were to centrally implement ThreatBlock via the Control Panel for all members of your organization, no further steps will be needed from members in order to start using DNS filtering by Category (Beta).
DNS Filtering by Category (Beta) categories
NordLayer allows you to choose from 53 DNS categories to block. The maximum number of categories you can select is 30.
Category name
Astrology
Streaming video and audio
Banks
Cryptocurrencies
Blogs
Celebrity news
Instant messaging
Websites for children
Cleaning goods and services
Cooking and food
Cryptojacking websites
Illegal or unethical
DDoS as a service
Freeware and software downloads
Drugs
Child entertainment
Falsifications
File hosting
Finance
Forums
Gambling
Games
Hacking
Jobs
Swimsuits and underwear
Malicious websites
Comics
Marketing tools
Adult content
Mobile-only websites
Phishing
News and media
Media relations
Repeatedly infected websites
Redirecting websites
Religion
Remote control software
Sects
Sex education and sexuality
Shopping
URL shorteners
Social networks
Sports
Stalkerware
Translation tools
Software updates
Violence
Webfilter bypass
Warez
Web mail
Note: In case you have any questions or are experiencing any issues, please feel free to contact our 24/7 customer support team.
---
Was this article helpful?
---
What's Next