Request DNS filtering by category
Request DNS filtering by category
---
DNS filtering blocks websites and hostnames belonging to a specific content category.
Request form
You can find the request form in the Control Panel, under Servers or Gateways tab. Simply highlight your preferred dedicated server and click on the tree dots in the top right corner of the server pane and press on Request DNS Filtering (Beta).

Information
In order to proceed with the DNS filtering by category setup, you will need to select categories from the provided list that you would like to filter out.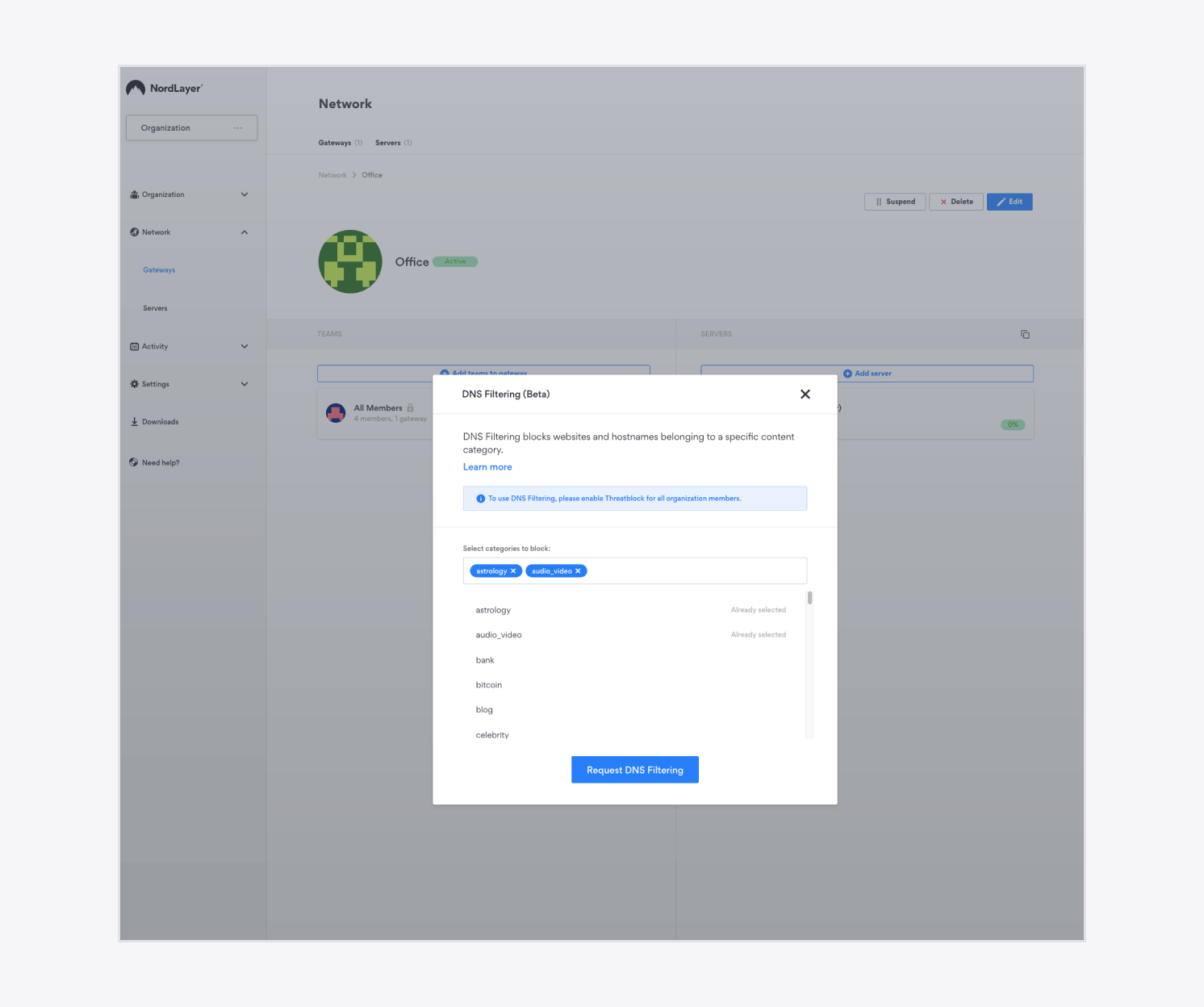 Once you click on Request DNS filtering, please allow up to 24 hours for the feature to be enabled. You will get an email with the confirmation once it's ready.
Note: In case you have any questions or are experiencing any issues, please feel free to contact our 24/7 customer support team.
---
Was this article helpful?
---
What's Next