Step 1: Choose your plan and sign up
Step 1: Choose your plan and sign up
---
Welcome to NordLayer! The first step is to choose the most suitable subscription plan and sign up by creating an account (organization). The process of signing up differs depending on your role in the organization.
If you are an organization administrator:
Select the subscription package: go to the https://nordlayer.com/pricing/ page, find the most suitable plan, and click Start now. Note that the plan can also be purchased later, once you've set up your account and invited your team. If you want to set up your account first, go to the https://nordlayer.com/ page, and click Start now button there.
Enter your full name.
Enter your preferred organization name.
Enter your email address.
Select the size of your organization and click Next.
Create an organization ID (e.g., your company's shortened name or a word that's easy to remember).
Confirm your email address. Enter the 6-digit confirmation code that has been sent to your email.
Create a strong password for your account.
Start onboarding your organization - invite new members to teams or, if you want to do that later, activate NordLayer by purchasing and activating a subscription plan.
Not sure which subscription package to choose?
Basic - you'll get unlimited access to our shared gateways, the ability to manage your organization members via CP on our website, centralized billing, license transferability, two-factor authentication, 3rd party SSO, 24/7 customer support. Keep your employees and teams safe and their business activity private with the Basic plan.
Advanced - everything that is included in the Basic subscription, plus the option to choose a dedicated server and fixed IP from up to 30 different locations in order to create virtual private gateways, dedicated account management, and priority 24/7 support.
Note regarding remote work: if you need to access your work resources remotely, you need to make sure that your resources are already remotely accessible (by utilizing port-forwarding on your office router or simply using cloud infrastructure). By obtaining a dedicated server with a static private IP address, you could allowlist (whitelist) the said IP address to access everything you or your team need to do work effectively and efficiently.
Custom - everything that is included in the Advanced subscription, plus custom solutions for bespoke requirements and premium 24/7 live support for custom technical implementation. An ability to choose from up to 60 dedicated server locations and server performance up to 10 Gbps. Contact our technical team to create a solution designed specifically for your business.
See NordLayer plans comparison table: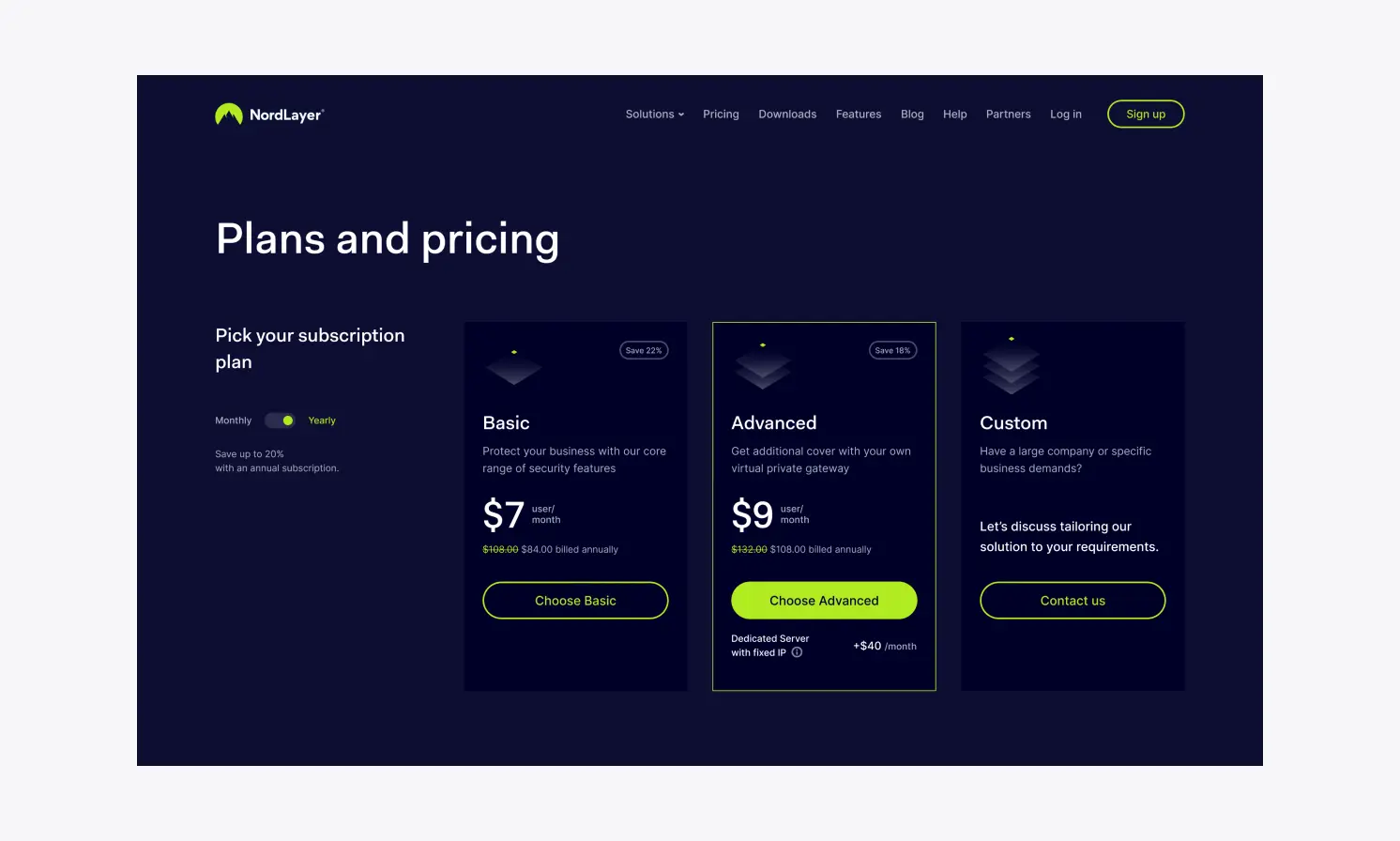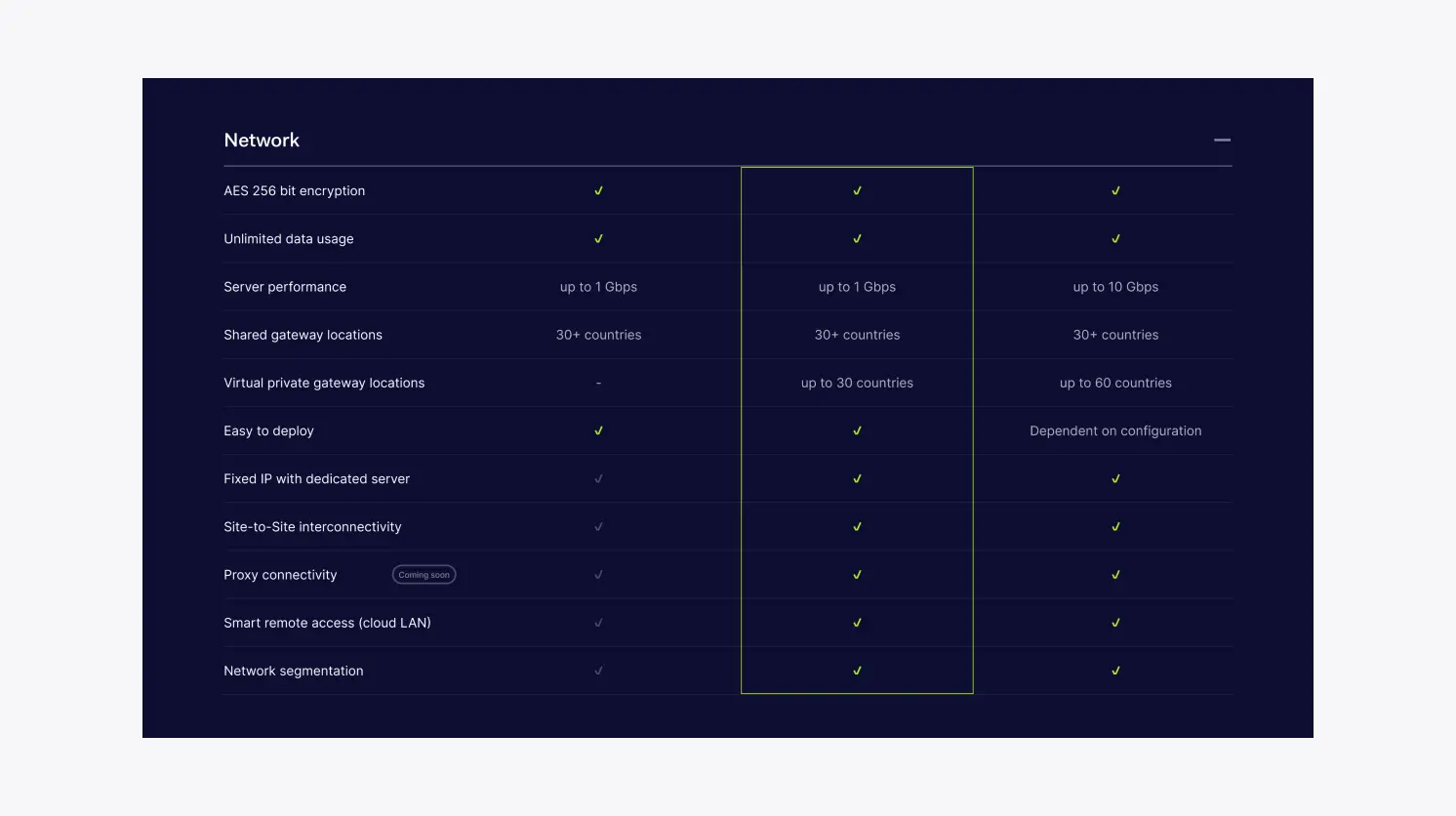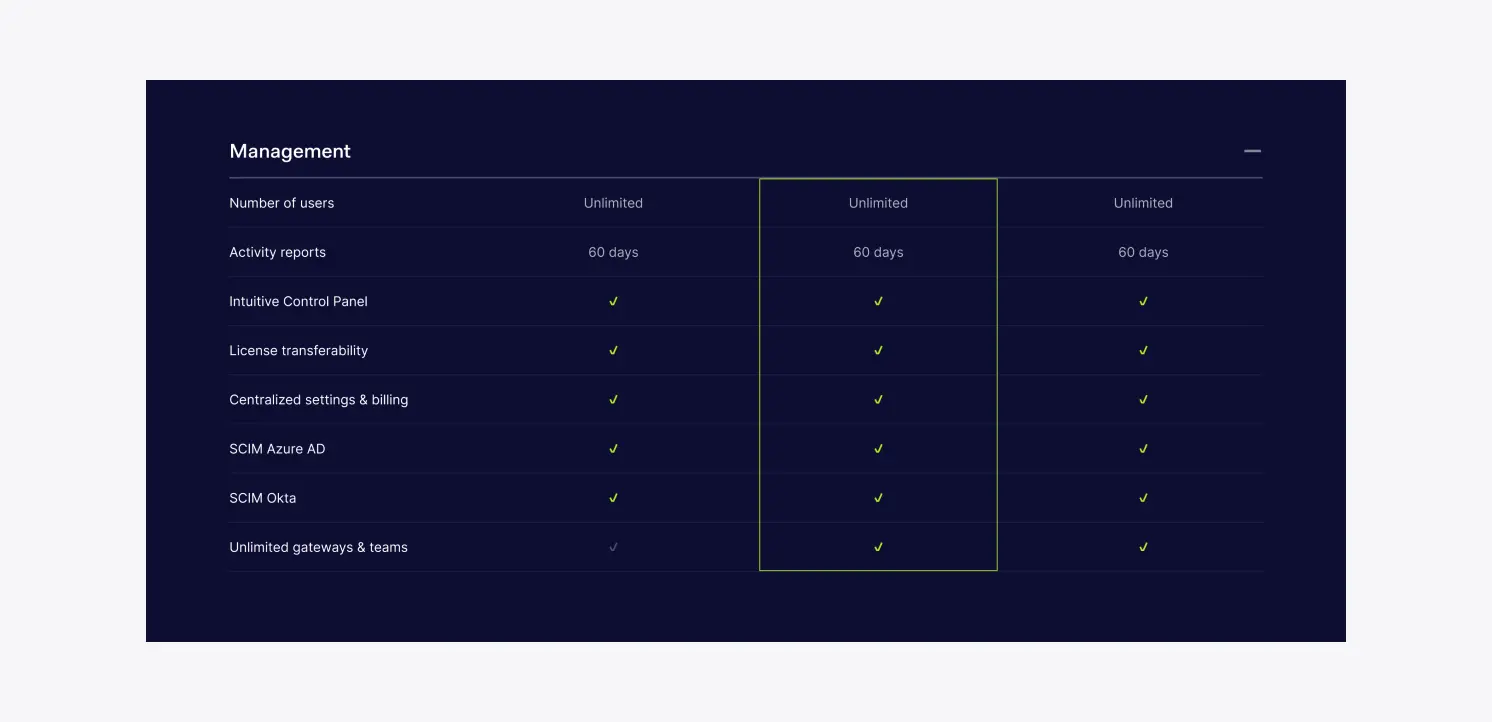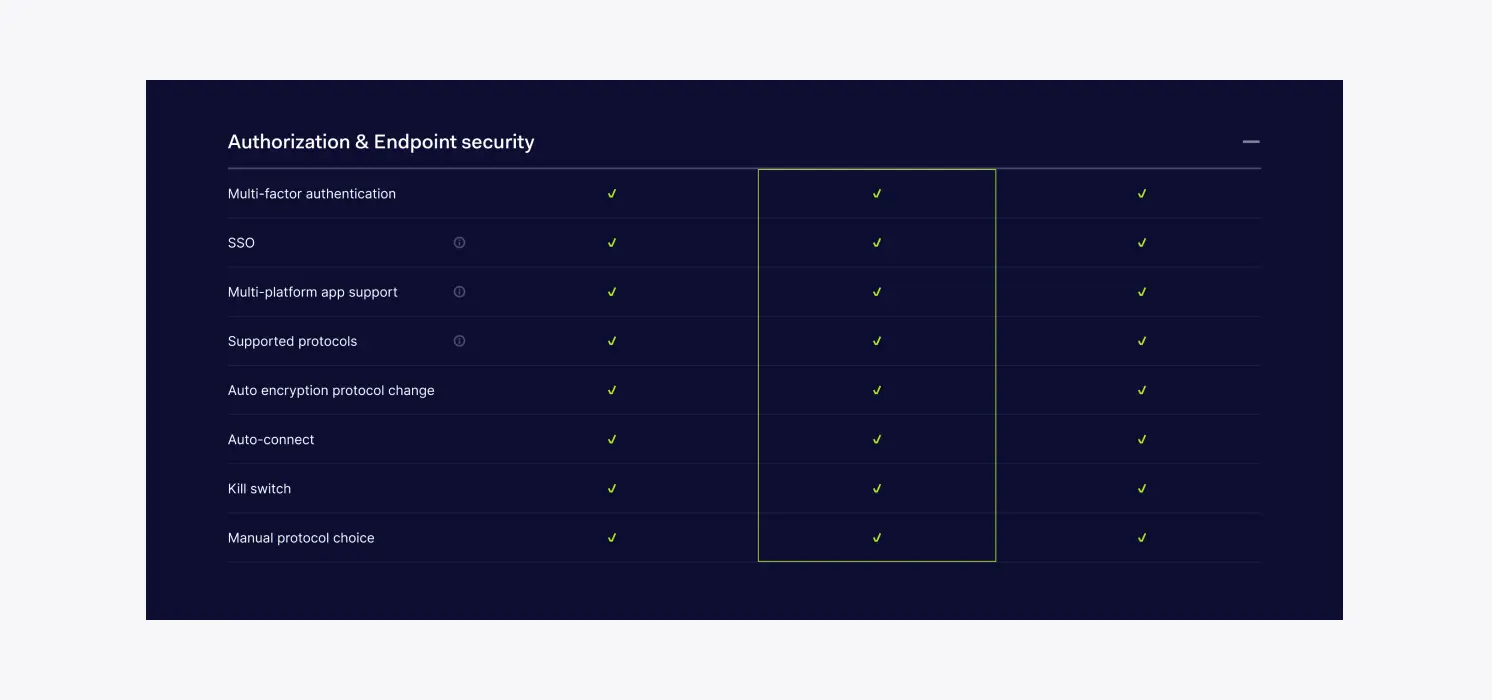 Or get to know main differences between Basic and Advanced plans by viewing the video:
If you've received an invitation email from your organization administrator:
Open the invitation email and click Activate account.
Enter your name and create a password to set up your account and activate your license.
Download the NordLayer app by clicking the Download button.
Note: In case you have any questions or are experiencing any issues, please feel free to contact our 24/7 customer support team.
---
Was this article helpful?
---
What's Next