Share feedback
Thanks for sharing your feedback!
The Activity section of the Control Panel showcases two types of activity information categories:
(1) user actions activity and (2) connection activity information.
Here you can see which gateways and devices organization members connect to and review all Control Panel actions you or designated organization admins make on the system.
Activity monitoring allows admins to react if someone from the organization breaches company security requirements quickly. It also collects helpful information for Security Compliance audits.
For a quick and easy guide on Activity information, please take a look at our video guide.
Note: You can extract the last 60-day worth of reports despite your subscription plan. If the amount of information is too large to work with, there is an option to download these reports in a CSV file straight from the Control Panel.
Actions
In the Activity → Actions section, the data shows all actions made by admins, so you know whenever someone adds a member, resets a password, or makes any other change in the organization via the Control Panel.
The activity log allows filtering by action and date, sorting, and searching by member's name or IP source address.
Details of user administration logs of admin performed actions (created/deleted team, added/suspended member, changed role, etc.) do not contain any sensitive or private information regarding users and their activity.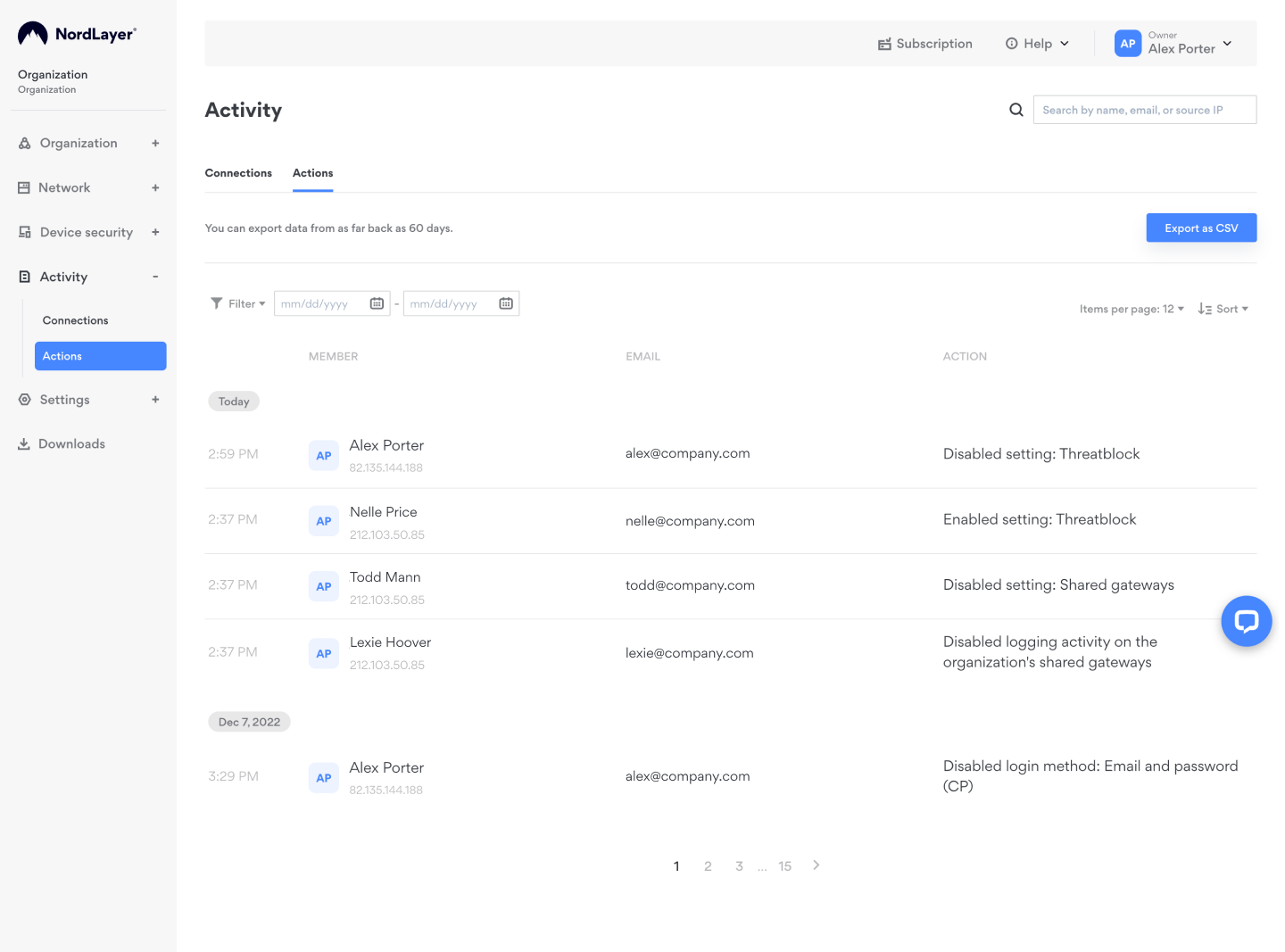 Connections
In the Activity → Connections section, you can filter out user activity sessions by date and status (ongoing or ended sessions). The list displays the date and time of a particular member connected/disconnected and the device and server used for the session.
The list allows sorting information by various criteria and searching by member's name, device, or source IP address.
The activity monitoring on the Control Panel does not allow system administrators to see the history of websites visited or track user actions in detail while using the NordLayer client.
Only information admins access is user & device name, IP address, date and time of connection session, server information the user connected to during the service transaction.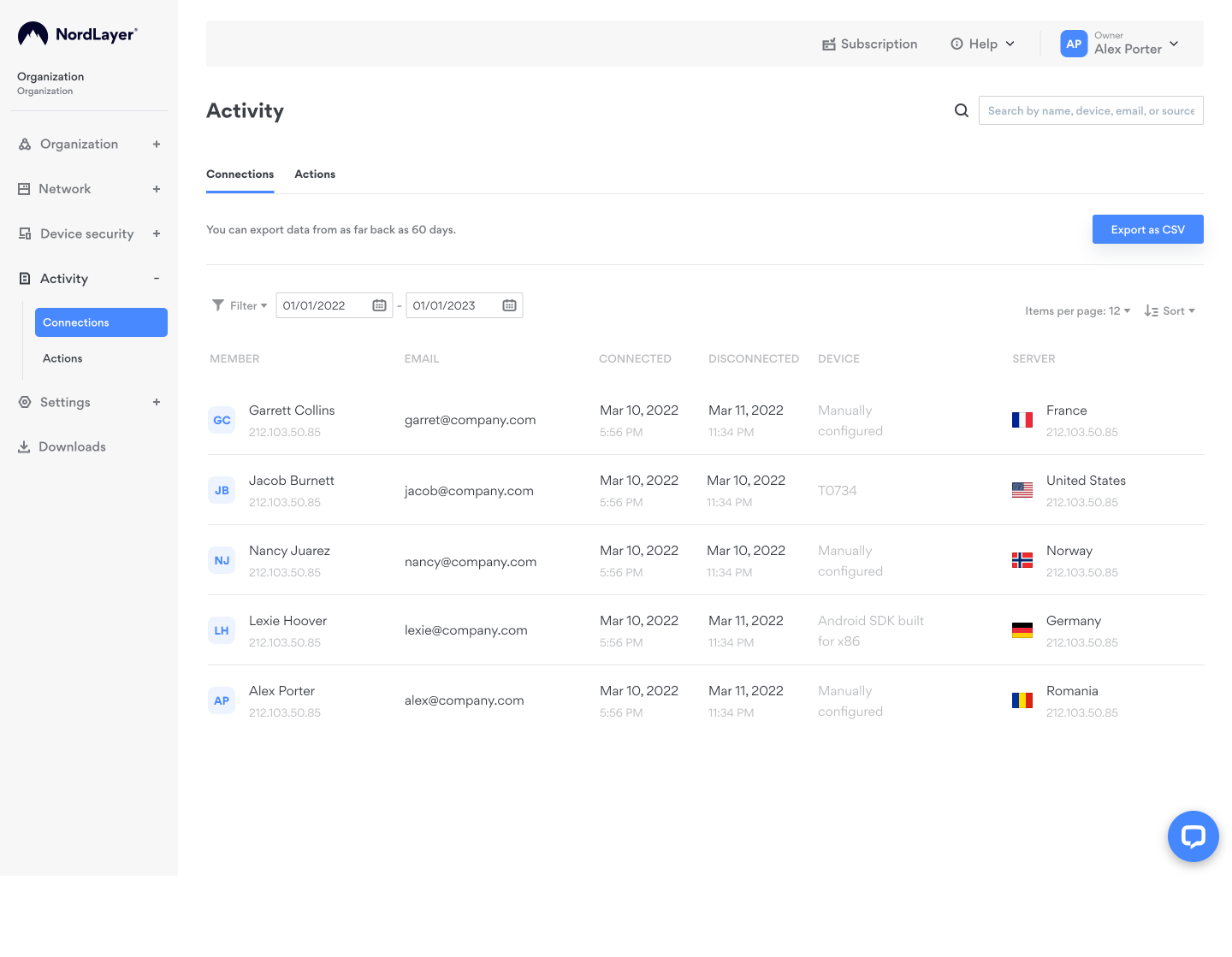 Note: In case you have any questions or are experiencing any issues, please feel free to contact our 24/7 customer support team.
---
Was this article helpful?
---
What's Next