Disabling Auto-app updates
Disabling Auto-app updates
---
Share feedback
Thanks for sharing your feedback!
Auto-app updates show a prompt every time a new NordLayer version is available. The feature is enabled by default, and its main purpose is to make sure that the users are always using the latest version of the NordLayer application.
However, there could be particular scenarios when the network administrator might want to turn it off, to be able to push out app updates for all users manually.
Here's how to disable Auto-app updates:
Head to the Control Panel on the NordLayer website.

Go to Settings and click Security configurations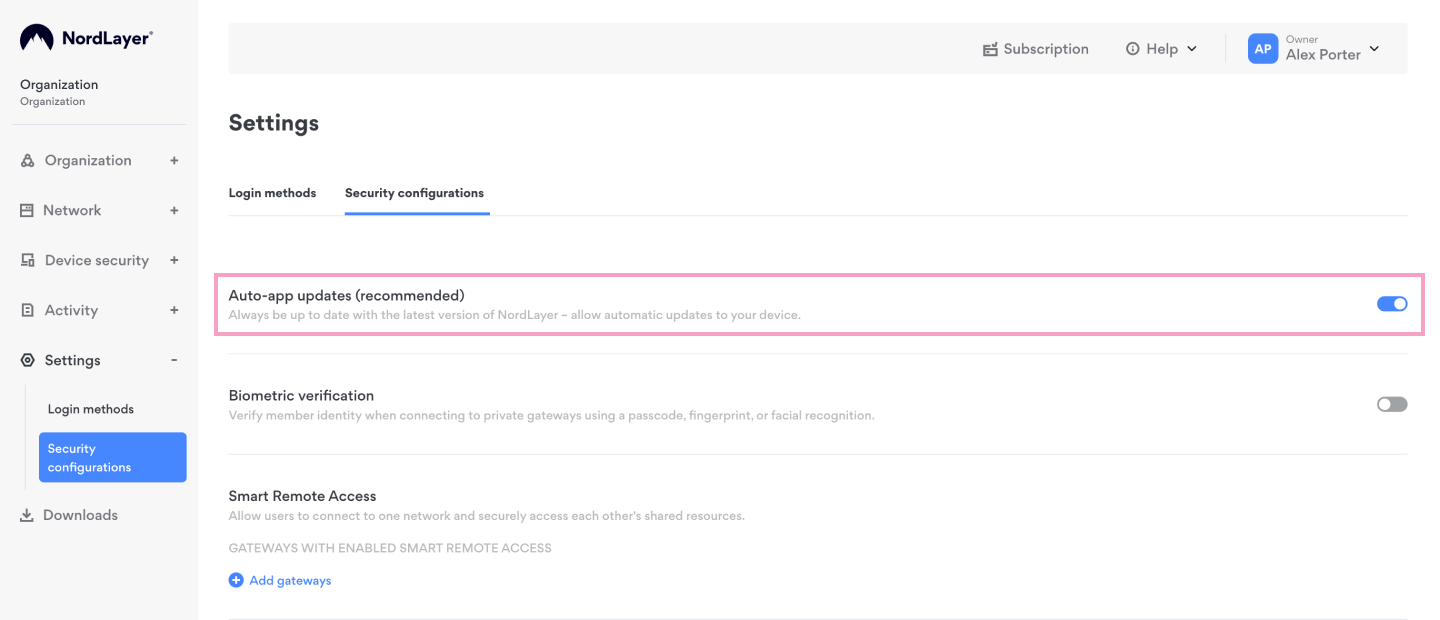 If you click on the Auto-app updates switch, the feature will be disabled.
For a quick demonstration on where to find this setting, please take a look at our video guide.
Please note that we strongly recommend keeping this setting on in as it ensures that all organization members are aware when a new version of the NordLayer application is available.
Disabling Auto app updates means that all members will stop receiving update notifications. However, this doesn't mean that your members won't be able to check for an update and then install manually.
Note: In case you have any questions or are experiencing any issues, please feel free to contact our 24/7 customer support team.
---
Was this article helpful?
---